LIOFeron®TB/LTBI IGRA
NOVEL TB/LTBI TEST (IGRA)  
Publications on LIOFERON in peer reviewed International Journals
Intended use
.The LIOFeron®TB/LTBI  IGRA is a novel test for diagnosing Latent TB Infection (LTBI)/TB. As for other Interferon Gamma Release Assay (IGRA) tests on the market, this test may react positive in TB patients also, but it can not differentiate between LTBI and active TB.  The test is intended for professional in vitro diagnostic use. The test is NOT intended for personal use.
Principle
The LIOFeron®TB/LTBI is a cytokine release assay based on the fact that cells from human blood will secrete IFN-γ when exposed to special M. tuberculosis antigens. LIOFeron®TB/LTBI is a  2 component kit consisting of HUMAN BLOOD STIMULATION TUBES (component 01) and HUMAN IFN-γ ELISA (component 02) The HUMAN BLOOD STIMULATION TUBES contain a positive control tube, a negative control tube and TB antigen tubes for each patient. The human blood sample (heparinized) is taken from the patient by venipuncture and 1 mL each is pipetted into negative-, positive- and TB antigen tubes. The tubes are gently mixed by shaking upside down and placed into a 37°C incubator overnight. Next the clear supernatant (human plasma) is carefully removed and analyzed using HUMAN IFN-γ ELISA which quantitates the amount of IFN-γ produced in response to the antigens from M. tuberculosis. These special antigens are distinguishable from those present in BCG and most other non‑tuberculous mycobacteria.
All data can be analysed manually or using our stand-alone LIOFERON Software
Frequently Asked Questions (FAQs)/ Factsheet
Component 1: HUMAN BLOOD STIMULATION TUBES KIT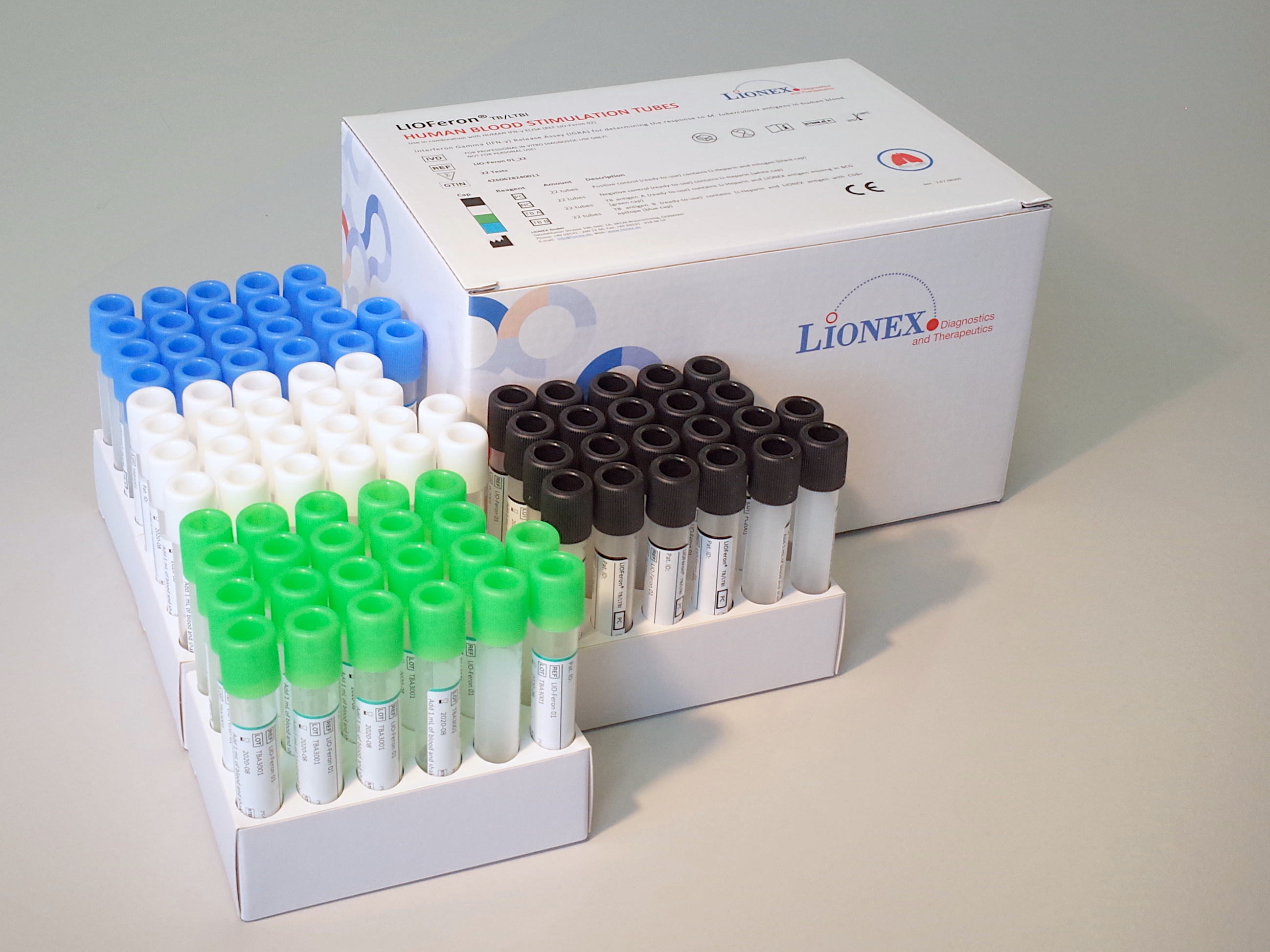 Component 2: HUMAN IFN-γELISA KIT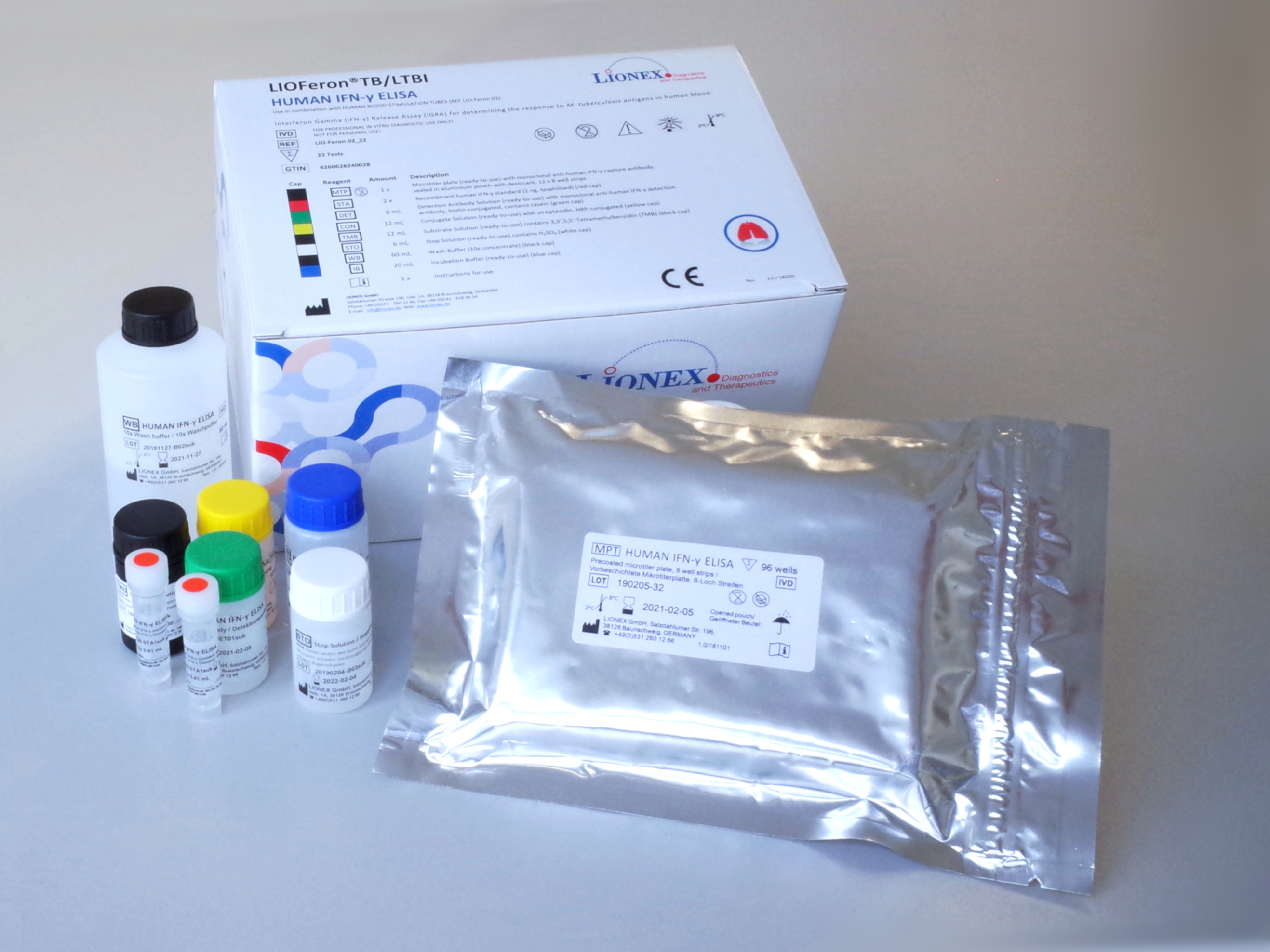 Quick Reference Guide of Procedure: Schematic test procedure of using HUMAN BLOOD STIMULATION TUBES.
If you have any question please contact us
Last update:  Mar 31, 2023 @ 16:13 Lionex GmbH